Pro Staff
Scott Donovan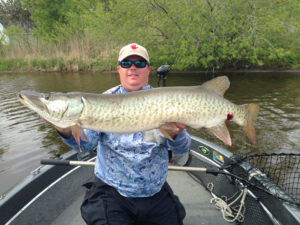 Musky fishing and owning/operating his own guide service are two of Scott Donovan's biggest loves – he's been chasing muskys for almost 26 years. Scott says his go-to bait is Llungen Lures' DC-9, while a close second is the Nutbuster in White/Nickel.
Will Schultz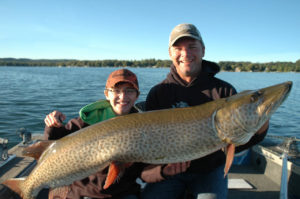 Will is one of Michigan's most talented musky fisherman and advocates of the states fisheries. Whether he's working with the DNR or chasing BIG musky, Will's talent and passion set him aside as one the industries great assets. Nothing gets Will fired up like a boat side strike on a Llungen LT-9.
John Kleczewski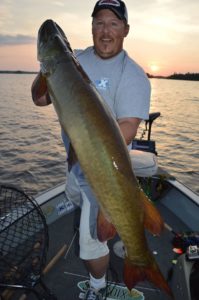 John Kleczewski is the owner of Lake X Lures and Lake X Lures Guide Service. While tossing topwater has certainly cemented John as one of Wisconsin's finest musky anglers, when he needs to cover other area's of the water column he most certainly prefers Llungen Lures. Family friend and mentor, John loves burning DC-9's and DC-8's. If its not a bright bait, you wont find it on his deck. Be sure to see more about John for his favorite Llungen DC series musky and pike bucktails.
Mike Lopresti                                                                    
Mike Lopresti has been guiding on Cave Run since 2012.He's a respected member of Tony Grants Guide Staff and an avid PMTT angler. Mike has made his mark guiding southern reservoirs and consistently puts his clients on BIG fish and solid numbers. When he's on the water Mike always has a Llungen Lures' DC-9 or Nutbuster Jr. tied on. 
Cody Hahner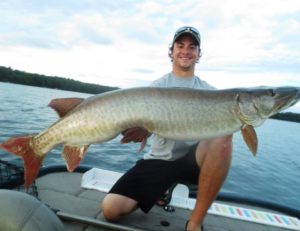 Cody Hahner is currently attending the University of Wisconsin-Stevens Point. Cody is a phenomenal young fisherman with tons of accolades to back it up.  A multi species angler, Cody loves chasing big musky and bass. Cody also is the Llungen Collegiate Pro Staff Coordinator. Cody relies on a Magum Nutbuster in Black and Nickel and also DC-9's to put monster fish in the net. He also loves throwing the Nutbuster Jr. for target BIG large mouth bass.
Mike Koepp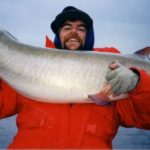 Lake Pewaukee legend and owner/operator of Mike's Extreme Guide Service, Mike Koepp has been targeting musky on Lake Pewaukee for over 40 years. His knowledge of the lake, work ethic, and passion for education is second to none. A family man with family values, Mike has always gone the extra mile for his clients. Education through fishing is his strong suite. If your looking to gain some knowledge about Lake Pewaukee from one of the best educators out there…look no further. Mike loves to burn Llungen DC-9's and troll Llungen .22 Shorts.
Britt Stoudenmire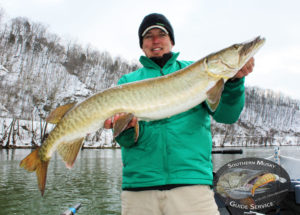 Hard core river veteran, Britt Stoudenmire, is entering is 11th year as a full time fishing guide on both the New and James Rivers. He and his wife Leigh co-own and operate New River Outdoor Co located in Pembroke, VA. Britt knows he can target MASSIVE river fish with DC-8's and DC-9's. When the bite gets tougher he relies on the LT-9 to trigger bites others are missing.
Clayton Heller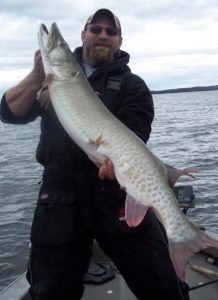 Guide Staff member and former Marine Veteran Clayton Heller currently guides in South East Wisconsin. Leveraging his Marine work ethic, Clay excels at putting in long hours on particularly tough pressured waters to dial in the bite. Whether he is fishing for fun or guiding clients  you can bet the house he'll have a Llungen DC-9 tied on.
John Carlson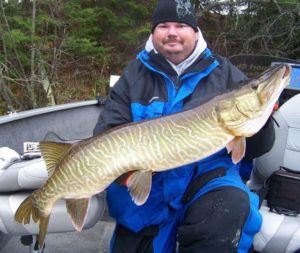 Guide staff member and owner of Ross's Sport Shop, John Carlson spends a great deal of time guiding for multiple species in beautiful Northern Wisconsin. Crappie, Bass, Walleye, & Musky are some of John's personal favorites. If he's not in the shop you can certainly expect to find him on the water. As a multi-species guide John is the perfect host for families and new comers to the sport. If your just looking for a few tips on the current bite, be sure to stop in at Ross's in Phillips WI.
Mark Nicholas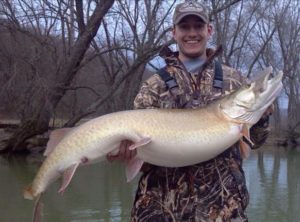 Mark epitomizes the characteristics we value at Llungen. He is a phenomenal example of the newest generation of musky fisherman. Mark has made quite a name for himself guiding on  some of the most beautiful waters in PA on the Monongahela and Allegheny rivers. As a former colligate football player, his tenacious competiveness combined with his keen ability to adapt to on the water situations  has helped him nail down some BIG PA fish. If your looking to explore some  amazing Pennsylvania fisheries give Mark a jingle.
Mike Jones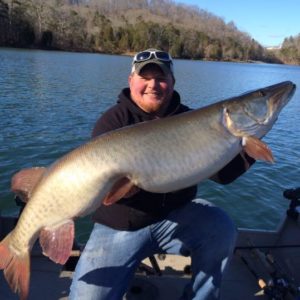 Mike Jones is premier guide on Cave Run Lake and has been guiding for Tony Grant Outdoors for 5 years. Whether its Spring or Fall, Mike is known on the lake for flat out finding the fish on this beautiful southern reservoir . You'll always catch Mike with a big smile on his face and he's just fun to be around. Mike has a phenomenal work ethic and loves spending time outdoors.