Pro Staff
Scott Donovan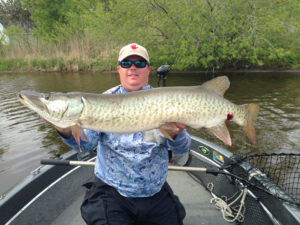 Musky fishing and owning/operating his own guide service are two of Scott Donovan's biggest loves – he's been chasing muskys for almost 26 years. Scott says his go-to bait is Llungen Lures' DC-9, while a close second is the Nutbuster in White/Nickel.
Brian Clark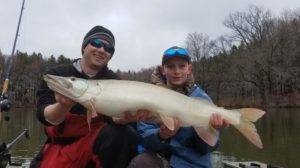 Brian Clark owns and operates Captain Chaos Guided Musky Trips. Brian thrives chasing BIG musky in the North East on waters such as Lake Chautauqua, Lake Edinboro, Conneaut Lake, and the Allegheny River system.   When he's not chasing musky he is in hot pursuit of walleye on Lake Erie. While Brian loves to cast baits like the Tandem Nutbuster, his trolling tactics have truly set him apart.
Brain likes to troll the Chad Shad and .22 Short which have landed countless fish for Brian and his clients.
John Kleczewski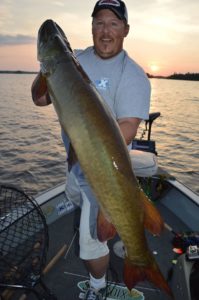 John Kleczewski is the owner of Lake X Lures and Lake X Lures Guide Service. While tossing topwater has certainly cemented John as one of Wisconsin's finest musky anglers, when he needs to cover other area's of the water column he most certainly prefers Llungen Lures. Family friend and mentor, John loves burning DC-9's and DC-8's. If its not a bright bait, you wont find it on his deck. Be sure to see more about John for his favorite Llungen DC series musky and pike bucktails.
Chad harmon
Chad has proven himself as one of Ohio's BEST musky fisherman. Whether its guiding clients, fishing in tournaments, or just for fishing for fun Chad is notorious for consistently staying on the bite. Although he claims to prefer casting, his trolling techniques have proved deadly in Ohio. Multiple fish days are the norm for this Ohio native. He loves cast and troll .22 Shorts and Chad Shads.
Cody Hahner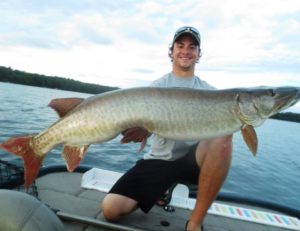 Cody Hahner is currently attending the University of Wisconsin-Stevens Point. Cody is a phenomenal young fisherman with tons of accolades to back it up.  A multi species angler, Cody loves chasing big musky and bass. Cody also is the Llungen Collegiate Pro Staff Coordinator. Cody relies on a Magum Nutbuster in Black and Nickel and also DC-9's to put monster fish in the net. He also loves throwing the Nutbuster Jr. for target BIG large mouth bass.
Mike Koepp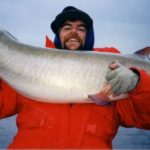 Lake Pewaukee legend and owner/operator of Mike's Extreme Guide Service, Mike Koepp has been targeting musky on Lake Pewaukee for over 40 years. His knowledge of the lake, work ethic, and passion for education is second to none. A family man with family values, Mike has always gone the extra mile for his clients. Education through fishing is his strong suite. If your looking to gain some knowledge about Lake Pewaukee from one of the best educators out there…look no further. Mike loves to burn Llungen DC-9's and troll Llungen .22 Shorts.
Britt Stoudenmire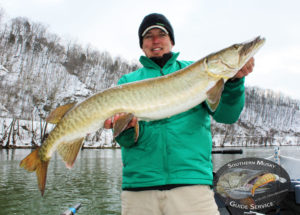 Hard core river veteran, Britt Stoudenmire, is entering is 11th year as a full time fishing guide on both the New and James Rivers. He and his wife Leigh co-own and operate New River Outdoor Co located in Pembroke, VA. Britt knows he can target MASSIVE river fish with DC-8's and DC-9's. When the bite gets tougher he relies on the LT-9 to trigger bites others are missing.
Clayton Heller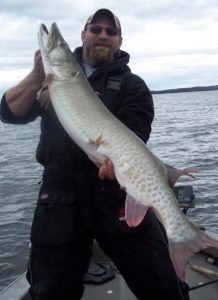 Guide Staff member and former Marine Veteran Clayton Heller currently guides in South East Wisconsin. Leveraging his Marine work ethic, Clay excels at putting in long hours on particularly tough pressured waters to dial in the bite. Whether he is fishing for fun or guiding clients  you can bet the house he'll have a Llungen DC-9 tied on.
John Carlson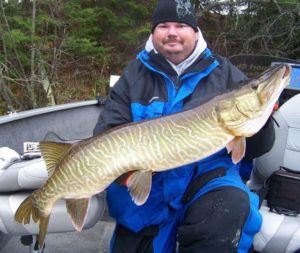 Guide staff member and owner of Ross's Sport Shop, John Carlson spends a great deal of time guiding for multiple species in beautiful Northern Wisconsin. Crappie, Bass, Walleye, & Musky are some of John's personal favorites. If he's not in the shop you can certainly expect to find him on the water. As a multi-species guide John is the perfect host for families and new comers to the sport. If your just looking for a few tips on the current bite, be sure to stop in at Ross's in Phillips WI.
John SELSER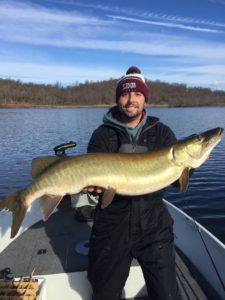 Pro-Staff member John Selser is a standout multispecies fisherman who hails from New Jersey. He targets Smallmouth, Walleye, and of course toothy critters! Although he has only targeted musky for a few years, he has quietly become one of the best anglers in the state. John's dedication and passion for musky truly define his character and talent for the sport.
Mike Jones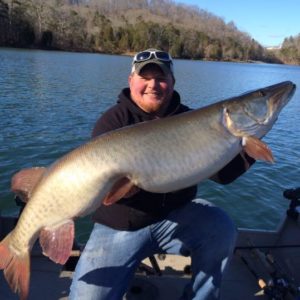 Mike Jones is premier guide on Cave Run Lake and has been guiding for Tony Grant Outdoors for 5 years. Whether its Spring or Fall, Mike is known on the lake for flat out finding the fish on this beautiful southern reservoir . You'll always catch Mike with a big smile on his face and he's just fun to be around. Mike has a phenomenal work ethic and loves spending time outdoors.
Emily Stein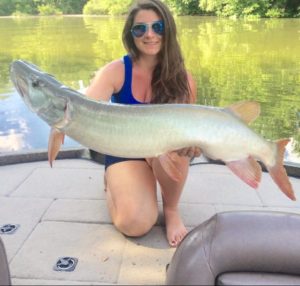 Emily is a standout out multi species angler who spends a majority of her time chasing big bass & musky in the southern states. In 2017, Emily became the first female guide in the state of Kentucky. A true trailblazer, Emily serves as an inspiration for the entire musky community. True grit, passion for the sport, and good old fashion hard work lay the foundation for Emily's success and represent all the things we value at Llungen Lures.
Chris Riebe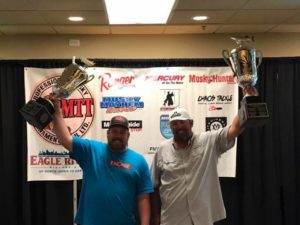 When it comes to landing predatory fish in some of the toughest conditions and waters, Chris Riebe has proven himself as one of the nations most talented anglers. Over the last 10 years Chris has demonstrated his uncanny ability to fish & perform in high stress environments across the nation.  As one of the decorated professional musky fisherman in the United States, Chris represents the purest form of hard work & dedication. When fishing highly pressured competitive waters, Chris loves leveraging the .22 Short & DC-9 to cover water and contact fish.
Chris WilleN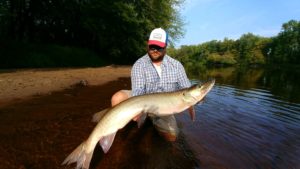 Chris Willen is known throughout the musky industry as the premier guide when it comes to fly fishing and fly fishing adventures! If you're a seasoned musky angler or a diehard fly fisherman, capturing these elusive fish on fly gear is a lifetime opportunity you just can't miss. When Chris isn't using traditional fly gear you can find a nice selection of Llungen Lures in his boat. His best producers have been Llungen Nutbuster Spinnerbaits & .22 Shorts.