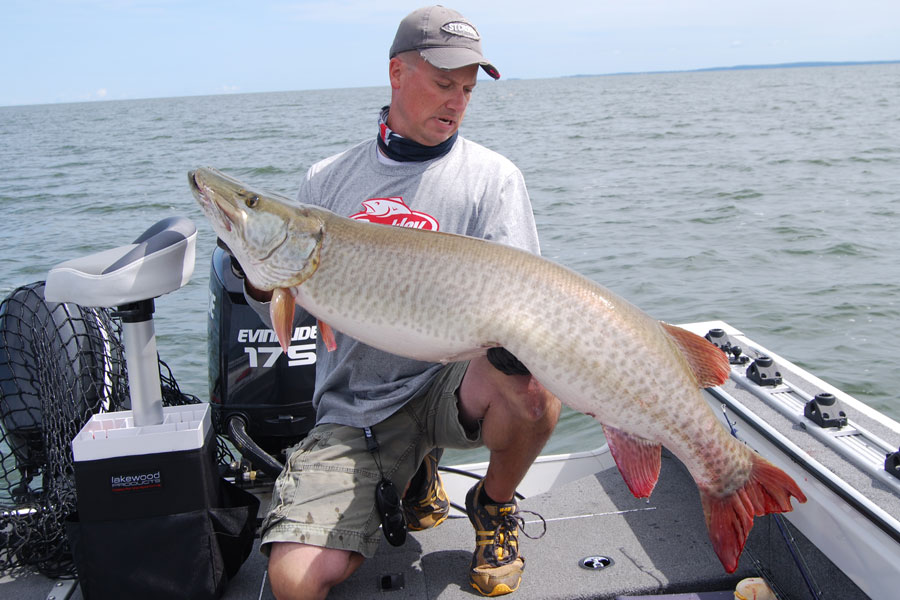 Home Town: Green Bay
Family: Wife Angela, Son Karsten
Age:45
Total Years Fishing: Forever
Occupation: Career Firefighter, Fishing Guide
Hobbies: Motorsports and Training German Shepherds
Primary Fishing Strength: Casting Structure and Open Water Trolling
Primary Waters Fished: Green Bay
Go To Bait: Casting: Mag-DoubleDawg Trolling: Chad Shads and .22 Shorts!
Tournament Success: Several tournament wins and places, but my main focus and enjoyment is educating my clients so they can improve and become successful musky anglers.
Website: www.layinalineguideservice.com
Contact: Kevin@layinalineguideservice.com (920)676-7893
I get the most reward out of educating my clients and teaching them the things that will help them be more successful musky anglers. Along with that I enjoy writing articles and presenting seminars.